These are the most interesting/popular topics I've seen MUFC fans discuss so far during the day:
Van Persie to leave Arsenal?
Van Persie is a leader in Arsenal today and losing him would take their crisis to another level. I understand why/if he want's to leave but I don't think he has made up his mind yet and Wenger probably have until the end of the season to show RVP why he should stay.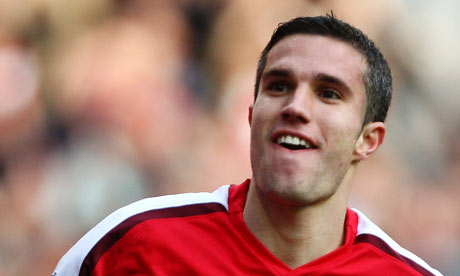 Tweet of the day: @munu71 "R. Van Persie now stalling new contract? Seems to me Nasri cancer has spread at the Emirates! Poor Wenger! What he gonna do if VP leave too?"
Torres just can't get it right!
Torres is no longer out of shape, nor has he been unlucky. He is simply under a lot of pressure and to weak mentally to rise to the challenge. He can turn it around, but perhaps luck is just what he'll need?
Tweet of the day: @CraigNorwood "Last weekend Torres scored then made a mistake, this week is no different as he scores & then gets sent off....."
Who will start upfront for United?
Berbatov didn't play well against Stoke and some fans seems to fancy Welbeck/Owen, Welbeck/Macheda or Owen/Diouf upfront for the Basel-game. One thing that would suggest another start for Berba is that Fergie values experience when it comes to the Champions League. I think Berba deserves another chance!
Tweet of the day: @MUFC_89 "Hmm I love Berba but think he went missing at Stoke Saturday, so might give Welbeck a shot!"
What do you think?
Let me know! Twitter: bwin_Josef